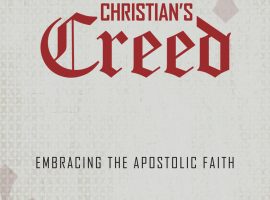 Posted on July 27, 2018 by sdgale in 'CHOP Talk' Blog.

By Stanley D. Gale For centuries Christians have joined their voices to declare the glory of God in the face of Christ through reciting the Apostles' Creed.  The Creed has served to catechize in the Christian faith, to confess that faith through its declarations, to unite in kindred faith for corporate worship, and to call […]

Continue Reading... Comments Off

on Does the Apostles' Creed Speak to Today's Social Issues?